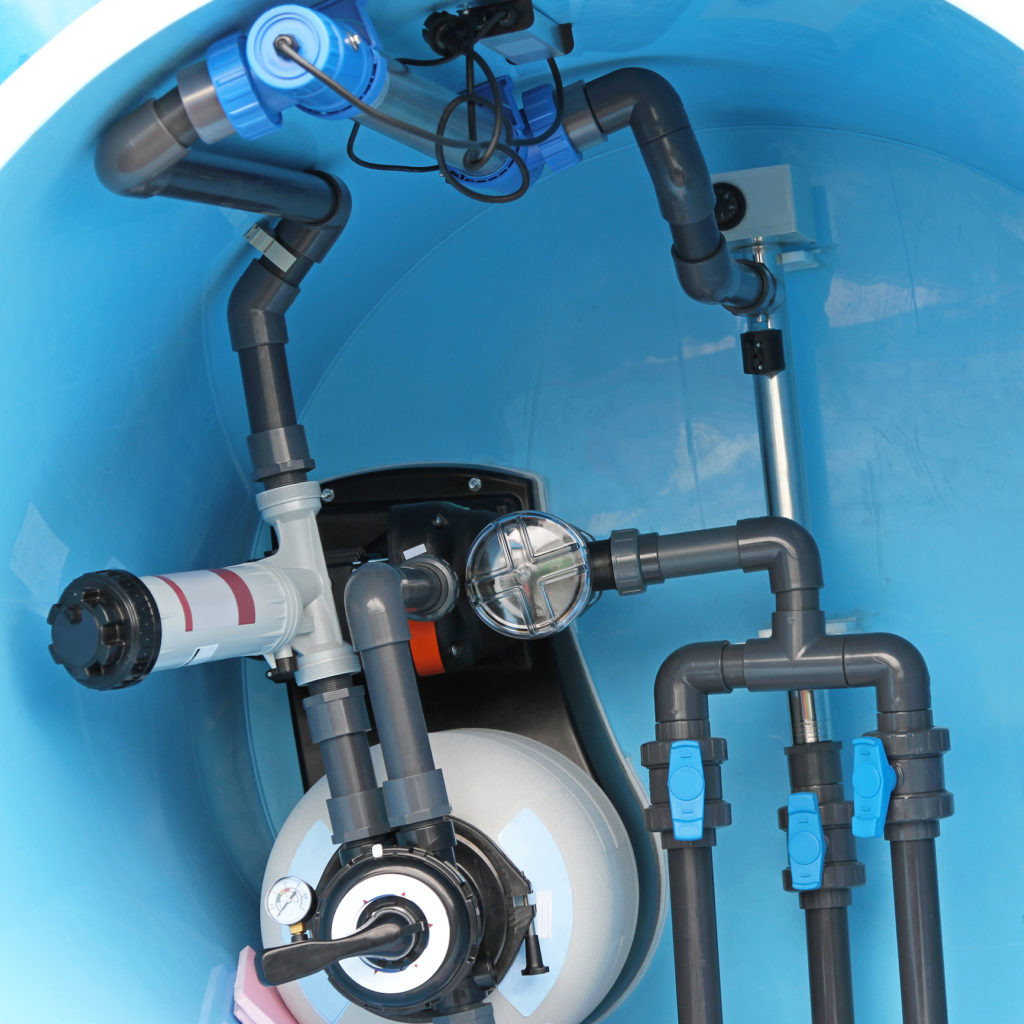 In order to ensure better circulation of water in your koi pond, plumbing must be done correctly. And, that is why you should always leave the task to the experts at Koi Pond Singapore. Our company has engineers with greater experience in koi pond plumbing to ensure that the process is done right and according to the design of your koi pond. In fact, we can handle all koi plumbing requirements with a guarantee of quality workmanship.
Generally, most people usually think that plumbing only involves digging trenches for laying pipes and fittings for circulating water across the pond. However, there is so much more involved in the process that we can always help you with. Our professionals can always deliver koi plumbing services that are customized to the specific design or size of your pond and drainage system in your property.
Our koi pond plumbing services are recommended for a wide range of situations. We can offer plumbing services for installing new koi ponds. Besides, we can also come to your aid whenever you are experiencing a problem in the plumbing system of your koi pond. Even if you are thinking of revamping the entire plumbing system for a koi pond, we can still deliver professional services to accomplish those demands.
How we Conduct Koi Pond Plumbing
We believe that every koi pond is unique and the same should apply to the plumbing. As a result of this, we always begin the process with an inspection of the area that you intend to erect the feature and also its design. In fact, we always follow a similar procedure even when conducting koi pond plumbing repair and maintenance. Through this procedure, we are able to get a clear picture and approach to pursue during plumbing.
Plumbing can usually take several forms but, it mainly involves creating trenches and laying out pipes and fittings for circulating water. Our engineers have the right tools and expertise to use in digging out trenches for your koi pond. For koi pond plumbing repairs and maintenance, we also have special tools to use in getting to the bottom of the problem so it is fixed properly. And, our engineers are always very keen to ensure that no additional hitch is caused in the process.
One of the greatest benefits of relying on our company for koi pond plumbing is, we also have the required products for the job. Instead of running up and down in search of koi pond pipes and fittings for the plumbing system, you can easily get them from our company. Koi Pond Singapore also deals in a wide selection of koi pond equipment and supplies for plumbing and other uses. And, we can always help you in choosing the most suitable products for your koi pond plumbing system.
If you are building a new koi pond, we will also make sure that all the pipes, fittings and other plumbing requirements are properly laid out and fixed as recommended. In case there are other special treatments that you need for the plumbing system, we will also make sure that they are all catered for during the process.
Whenever you hire our koi pond plumbing repair maintenance services, we will also carefully check all the components to ascertain their conditions. Depending on the findings and functionality of your pond, we can sometimes recommend and conduct repairs or replacement of plumbing components. In this way, you will be able to not only avoid common plumbing problems but also preserve the appeal of your koi pond.
Get the Best Koi Pond Plumbing Services Singapore
Contrary to what some people often think, not just any plumber can perform koi pond plumbing. In fact, hiring just any plumber to work on the plumbing for your koi pond can have devastating results and cost you quite a lot. At Koi Pond Singapore, we have professional koi pond plumbers with training and experience on the job to ensure that the plumbing for your pond is done to the best standards.
By relying on our company for koi pond plumbing services, you are always guaranteed the following;
Professional koi pond plumbing
Customized plumbing services for every koi pond design and size
Reliable services delivered at your own convenience
Affordable koi pond plumbing services
Whether you need koi pond plumbing services for a new feature, refurbishing an existing one or fixing a problem, our company is the best partner to always talk to. And, we also offer a wide range of quality koi pond plumbing supplies that you can choose from for your facility.