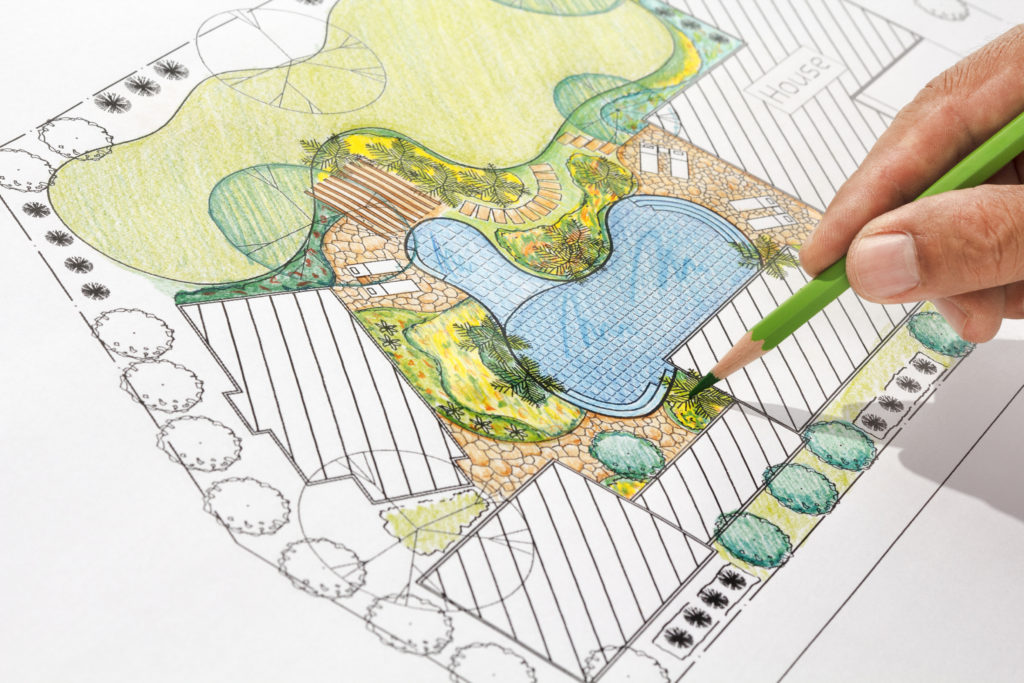 It is always the desire of everyone to get the best koi pond design when planning to acquire the feature. However, the problem is, most people usually do not know what really constitutes a good koi pond design. Although you may sometimes opt to come up with a koi pond design on your own, talking to a professional is always key to getting the best that can match your expectations, budget and space. Instead of running up and down, simply come to Koi Pond Singapore.
Our company can always deliver customized koi pond designs for every landscaping or home beautification project. We recognize the fact that people usually have diverse needs and expectations for koi pond designs. As a result of this, we always give every project a unique treat to ensure that all your needs are well integrated in the design. Our koi pond designs are mainly based on ensuring better performance, ease of maintenance, environmental conservation, energy efficiency and beauty of the environment.
Choosing the Right Koi Pond Design
Choosing the right koi pond design is key to enjoying the benefits that come with owning the water feature. Generally, koi ponds do not usually consume a lot of space. However, it is important that you consider the amount of space that you have when choosing a design. Besides, you should also look into your expectations and budget when choosing koi pond designs in order to get the most suitable one for your home or property.
At Koi Pond Singapore, we are committed to meeting specific customer demands with every koi pond design that we offer. And, we can always help you choose the right koi pond design to match your needs, budget and lifestyle. We understand how challenging it can be coming up with an appropriate koi pond design and, are willing to walk with you in every step of the way for the ultimate solutions.
Owing to our expertise and experience in koi pond design, we offer a wide range of options to choose from. In fact, we can design just any style, type or size of a koi pond that you may need. Based on your specifications, we have readily available koi pond designs that you can easily select from. These are created in diverse styles and sizes that can appeal to most homes and budgets.
All the standard koi pond designs that we offer are developed with greater emphasis on functionality. Thus, there are various kinds of features that are included to ensure a smooth operation of the facility, enhanced aesthetic appeal as well as easy maintenance. In fact, there are various components and features incorporated in our koi pond designs including, plumbing systems, filtration, aeration among others. The goal is to deliver a koi pond that is not only beautiful but, also safe for your plants, fishes and the environment.
In case you may prefer a more unique koi pond, we can also create a custom koi pond design based on those particular specifications. Our customized koi pond designs can be developed in unique sizes and styles that every client demands. With a custom koi pond design, you can also choose the particular features or components to be highlighted in the layout. In this way, there is no doubt you will end up with the perfect koi pond design for your home and budget.
Sometimes, you can try and come up with a design for a koi pond on your own, which is not a bad idea.  But, even in such situations, it would still be important to seek help from a professional in order to make sure that your sketch is up to standard. We can help you in refining the details of the sketch for the best koi pond design. Besides, we can also re-model incomplete koi pond designs. On the other hand, our designers can also advise you on the most suitable design for your expectations.
Get the Best Koi Pond Design Singapore
Finding the best koi pond design can be challenging but, not when you rely on Koi Pond Singapore for the services. Our company is in the best position to deliver the right design for your koi pond. With us, you are guaranteed the following:
Wide range of koi pond styles and sizes to choose from
Customized koi pond designs for every home and environment
Reliable services
Competitive rates for greater savings
All our koi pond design services are offered by professionals with experience on the job for better results. And, we can always customize any style of koi pond that you choose to the specific design that you need. Simply talk to us for the best koi pond design Singapore.