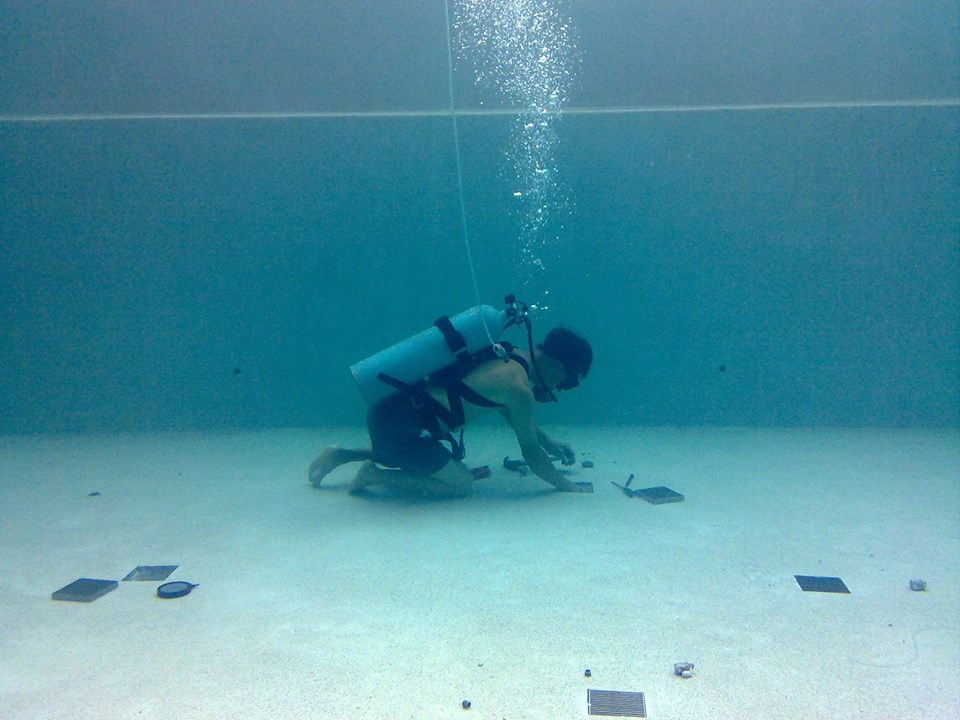 Since Koi ponds have drainage systems for water circulation, leakages are among some of the most common types of koi pond damage and wear. The leaks can occur on various components or parts of the koi pond including, pipes, valves, liners, pumps, skimmers, filters and others. Regardless of where the hitch is experienced, leaks can significantly hamper the functionality of your pond and also impact huge losses if not addressed immediately and effectively.
In most situations, koi pond leaks can be easily detected, especially when they occur on exposed areas of the pond. However, there are also situations whereby you may not be able to easily detect the leak. In both situations, there is always the risk of water wastage and inflated water bills. The best approach to handling koi pond leaks is through our koi pond inspection, leak detection and repair services.
In just a short notice, we are able to visit your pond to diagnose the origin of the leaks, ascertain all the affected areas and provide a lasting solution. In fixing koi pond leaks, we are always very keen on diagnosis and repair to ensure that the problem is effectively solved. And, our company has the most affordable rates for koi pond inspection, leak detection and repair services in Singapore to suit just any budget. With us, you no longer have to spend huge sums of money on fixing koi pond leaks.
How We Conduct Koi Pond Inspection, Leak Detection and Repair
At Koi Pond Singapore, it is our commitment to always deliver koi pond services that are customized to the needs of every customer with a guarantee of the best results. In order to achieve this, we always start every procedure with a thorough inspection of the koi pond to be worked on. Leaks can either be small, medium or large sized but, all can have significant impacts on the water circulation around the pond.
During inspection, we will thoroughly check all the components of the koi pond that are responsible for circulating water. Leaks can sometimes be very hard to detect, especially when they are small and hidden. And, that is why we are always very comprehensive in the inspection to ensure that all the leaks and signs of them are determined. Even if the leak is suspected in the plumbing systems, we can effectively inspect and unearth the source of the hitch. After the inspection, we will mark all the affected areas or components for repair.
Our company will also prepare and send you a free quotation for the entire project based on the results of the inspection. It is through the quotation that you will be able to know exactly what to expect from our services in terms of costs and also the procedures to be conducted. However, you can also make suggestions on any special considerations that you may need for fixing leaks on your pond. Despite this, our experts can always advise on the most effective options for leak detection and repair.
Based on the findings of the inspection, we will choose the most suitable tools and approaches to apply in sealing off all the leaks. There are various kinds of materials that we usually use in koi pond leak repairs. But, we also understand that koi pond equipment vary in terms of materials used in their construction. Therefore, we are always keen on choosing only the recommended and effective materials to use in covering all the leaks.
Regardless of where the leak is detected, our engineers have the right tools and materials to effectively fix the hitches. Considering the losses that can be impacted by koi pond leaks, we always make sure that the problem is thoroughly fixed in order to avoid a repeat of the same. In fact, we always choose the best materials for koi pond leak repair so you are not faced with the problem again. This will not only ensure better performance of the pond but also enhance its longevity.
After we are done with fixing the leaks, our engineers will also conduct tests on the feature to be sure that all the hitches are properly fixed. However, it should be noted that there are also situations whereby we may recommend replacement of leaking koi pond equipment or components. In such situations, we can also offer koi pond equipment replacement services.
The Best Koi Pond Inspection, Leak Detection and Repair Singapore
It is only at Koi Pond Singapore that you are guaranteed professional, affordable and highly reliable koi pond inspection, leak detection and repair services Singapore. Simply talk to us for a free quotation!