In order to preserve the functionality and appeal of your koi pond, you need the best quality koi pond equipment and supplies. Besides, the components must also be fixed right and accorded proper koi pond care to perform the desired functions on your pond. Koi Pond Singapore is the right company that can deliver high quality koi pond products. We offer a wide range of the best koi pond equipment and supplies that you can choose from based on your needs.
There are many reasons why you may need to buy koi pond equipment and supplies. One of the main situations where you will need koi pond equipment is during construction or installation of the facility. Besides, the equipment can also be acquired when conducting a replacement  maintenance and cleaning. On the other hand, you may also need to buy some components or parts of your koi pond equipment for upgrade or refurbishment. In both situations, we can always deliver the best koi pond products.
All the koi pond products that we offer are tested and proven durable and efficient for various styles and sizes of koi ponds. Our company sources for quality koi pond equipment and supplies by leading brands so you always get the best value for money. Our products guarantee better koi pond performance, energy efficiency and easy maintenance. In this way, you will no doubt be able to get the best experience with your pond.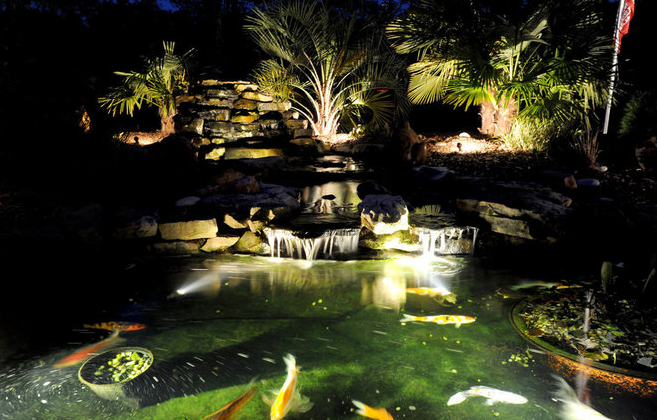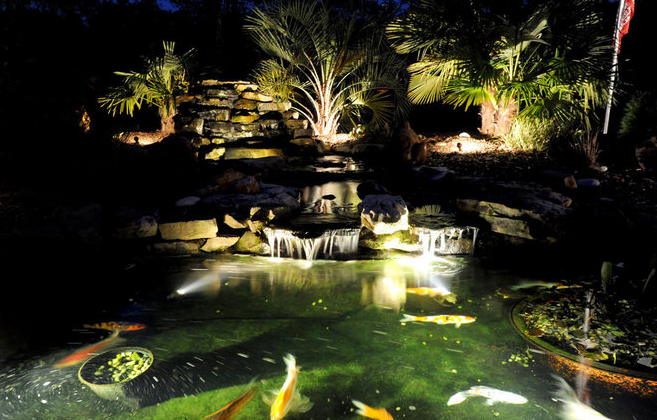 One of the benefits of installing lights around your koi pond is to enhance visibility at night. Besides, lights can also be used for illuminating or adding accent to some features of the pond. With the selection of koi pond lights that we offer, you can create just any theme or setting for your pond. Koi pond Lighting can be done all round the pond or on selected features and components. We offer LED and energy efficient lights that you can use to illuminate the entire water feature and transform its appeal to suit your home, landscape and lifestyle.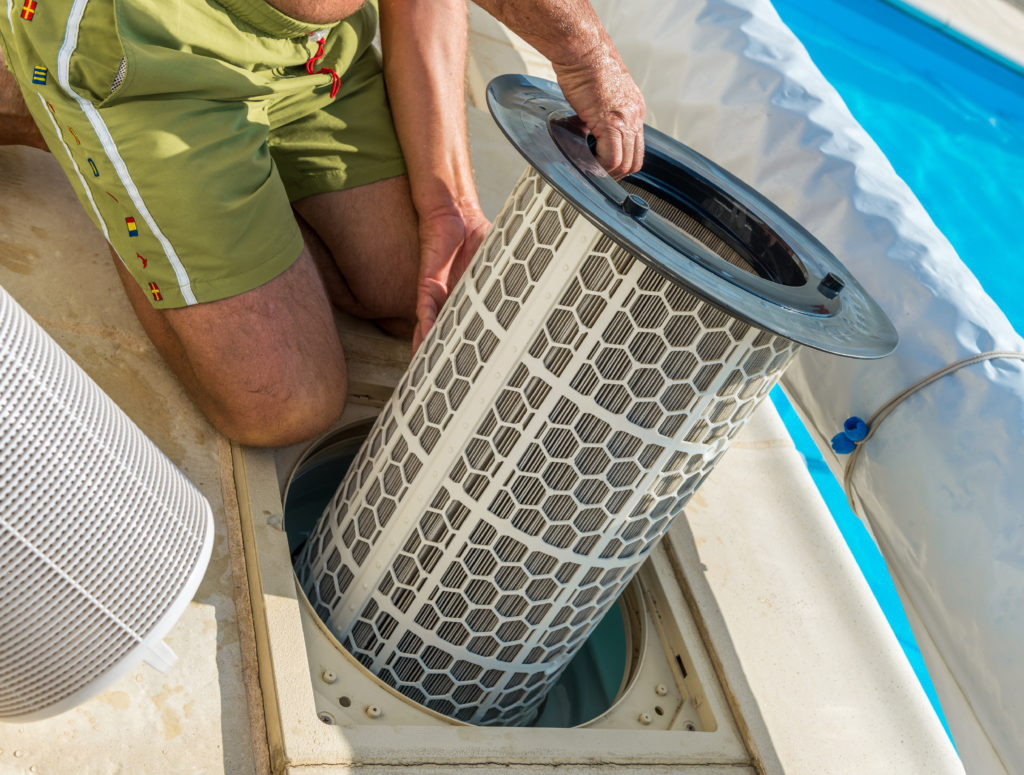 Whether you are planning to construct your first koi pond, conducting equipment replacement, upgrade, repairs or maintenance, the filters and filtration systems are an important component to always look into. And, we offer a wide range of koi pond filters and filtration equipment that you can select from depending on the type, style and size of your pond and, also its filtration requirements. Our koi pond filtration systems are highly durable and efficient in maintaining better hygiene in koi ponds. Besides, they are also very easy to install and clean.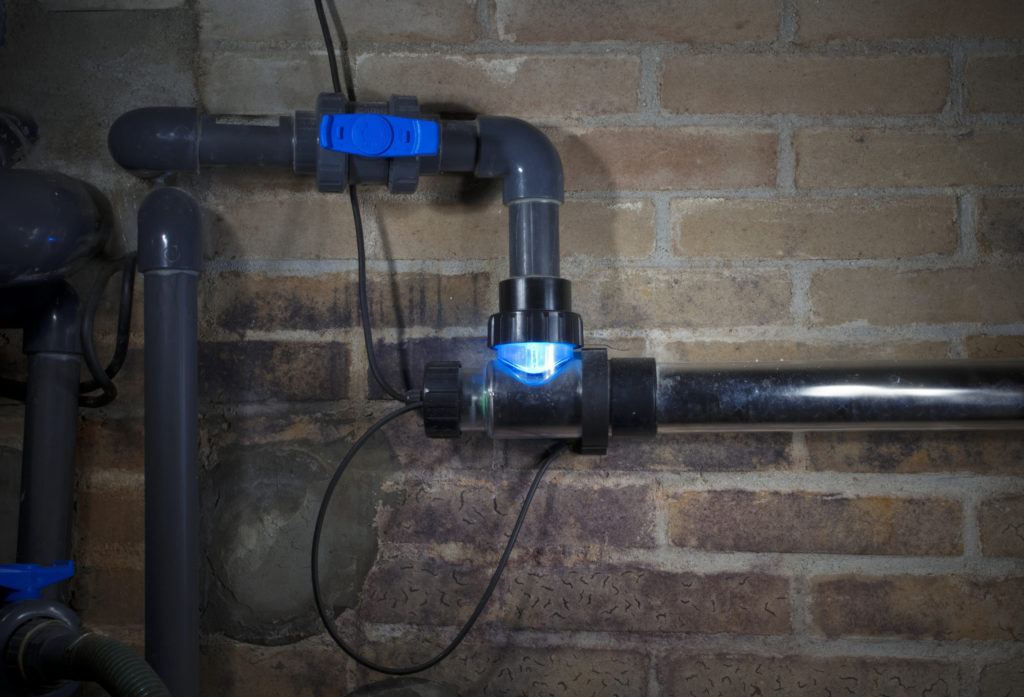 Choosing the right pump for your koi pond is important in ensuring effective and smooth circulation of water in and out of the pond. At Koi Pond Singapore, we offer diverse koi pond pump options from where you can easily get the right match for your koi pond. We offer both submersible, dry surface and multi-purpose koi pond pumps that can be used in various pond sizes and types. And, we can also help you in choosing the most suitable pump for the koi pond that you have or are planning to construct.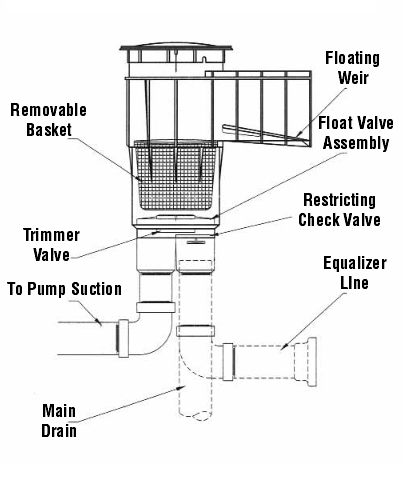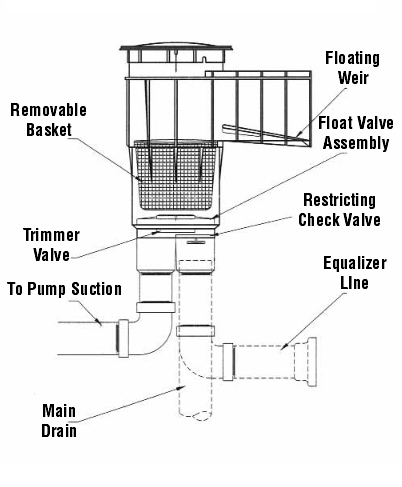 Although skimmers are usually forgotten when constructing koi ponds, they are integral equipment, always required in order to preserve the health of your pond. Koi pond skimmers are useful in sucking off debris and dirt from the surface of the water. Depending on the style and size of your koi pond, you can use one or more skimmers. Our company deals in various models and types of koi pond skimmers that you can easily install on your pond for better hygiene. Our pond skimmers will also ensure easy koi pond cleaning. For the best selection of quality koi pond skimmers, do not hesitate to talk to us.
Koi pond supplies are also important in the operation of the feature and, used in different areas. We offer various kinds of koi pond supplies for both new and existing koi ponds. Our supplies are ideal for a wide range of functions including, koi pond cleaning, upgrade and refurbishment, repair and maintenance. All the koi pond supplies that we sell are proven safe and compatible with various koi pond components and parts. And, we can also help you in choosing the most suitable supplies for the particular koi pond that you have. Our goal is to deliver the ultimate koi pond supplies for all koi pond styles, sizes and features.
Get the Best Quality Koi Pond Products
There are several other koi pond products that you can also acquire from our company apart from the ones highlighted above. It is always ideal that you know where to get the best quality koi pond products for convenience at any time of need. And, Koi Pond Singapore is the best place to always acquire koi pond equipment and supplies in Singapore. We are always committed to delivering customized products for all kinds of koi ponds.
By relying on us for koi pond products, you are always guaranteed the following;
Durable and energy efficient koi pond equipment
Wide range of koi pond components and parts to choose from
Affordable prices for your budget
Faster delivery of all equipment and supplies purchased
We understand the inconvenience that you can be put through whenever one or more of your koi pond equipment is broken down or experiencing problems. As a result of this, we always act fast to ensure that every customer is able to get the ordered product in the shortest time. Our company operates throughout Singapore and, can always make the delivery of all your koi pond equipment and supplies within the given deadline. Even if you may be planning to buy koi pond equipment, you can still talk to us for help in choosing the best.
Another reason to always buy koi pond products from our company is, you can always get the best quality for your budget. In fact, we can help you save so much more money on the cost and price of koi pond equipment and supplies. After purchasing the desired products, we can also offer you professional koi pond equipment replacement, water treatment, plumbing, waterproofing and upgrade/ refurbishment as well as cleaning services for the best results.