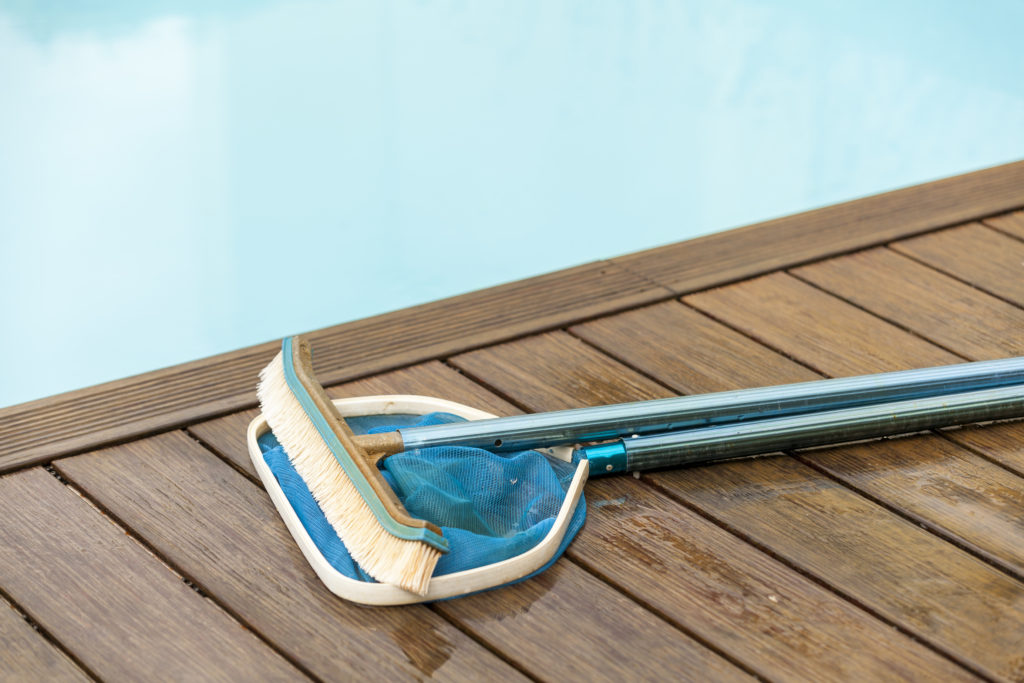 A koi pond is a magnificent water feature that can go a long way in enhancing the appeal and mood in your home and environment. It can generate a unique breadth of fresh air and life into your space, making it more relaxing and luxurious to spend time on. If you have kids, the pond and, aquatic plants and koi fish bred therein can also provide a great platform for them to learn more about the environment as well as how to conserve it. In fact, a koi pond can transform your home into a haven of great relaxation and style.
Despite the numerous merits of a koi pond, owning one is not enough to guarantee all of them. The best way to getting the most of your pond is proper koi pond care, and one option for this is through cleaning. Koi pond cleaning is an exercise that should be conducted regularly or often in order to ensure a more conducive environment for the plants and fishes to thrive in. Besides, cleaning your koi pond regularly will also significantly reduce the risk or infections and odors originating from the pond.
Most koi pond owners keep a wide range of aquatic plant and fish species but, there are also some with only plants. Despite the composition of your koi pond, there is usually a lot of wastes produced. And, the only way to clear these wastes is through regular cleaning. Considering the various requirements for effective pond cleaning, it is always advisable to hire professional koi pond cleaning services, which you can now easily get at Koi Pond Singapore. Our company offers koi pond cleaning services that are safe, reliable and affordable.
How We Handle Koi Pond Cleaning
Unlike what most people often think, koi pond cleaning is not just about removal of dead plants, debris and disinfecting the pond water. In order to maintain proper hygiene of your koi pond, the exercise should be very comprehensive to cover all areas of the pond. And, that is exactly what we always do whenever you hire our company for koi pond cleaning services Singapore. We apply diverse technologies during cleaning to ensure that your pond is fresh and healthy.
Before we start cleaning, our personnel will first take a tour of the koi pond to ascertain its condition and features. This is important in determining the most effective remedies to apply for better results. Depending on the condition of your pond and expectations, we will draw a free quote to highlight all the requirements for the procedure. This will help you to know exactly how we will perform the operation from start to finish.
There are various avenues that we can pursue when it comes to koi pond cleaning. Since the hygienic conditions usually vary from one pond to another, we always treat each project differently. For removing debris, leaves and dead plant remains from the surface and inside the pond, we use dip nets. Besides, we also have koi pond vacuum to use in clearing large debris that cannot effectively be eliminated through netting.
Although ponds constructed under trees are often said to experience a build-up of debris and algae, even those in the open can have the same problem. In case you are struggling with constant growth of algae and build-up of leaves on your pond, we can also use natural enzyme solutions. And, we always have safe and recommended algae control supplies for use when cleaning koi ponds.
During koi pond cleaning, we also go further to check and treat the water too although, this can also be done separately on a different routine. For better health of your aquatic plants, fishes and pond, at least a 10% of the water should be changed every week. And, our experts can also do that when cleaning your koi pond. While doing this, we are always very keen to make sure that the water is hygienic and safe for the aquatic life preserved therein.
Plants provide one of the largest waste disposal in koi ponds and, it is always advisable that they too are controlled during cleaning. Therefore, we will also carefully trim the plants inside and around the pond so that they do not spread into the water, causing debris build-up. Besides, we will also remove any dead or decaying plants from the pond since they can develop into breeding grounds for infections.
Generally, koi pond cleaning can be conducted on different schedules depending on its condition, the environment, season among other factors. In order to effectively preserve the hygiene and beauty of your koi pond, we can advise on the most suitable schedule for cleaning it. Based on what is convenient for you, we always plan and deliver the best koi pond cleaning services on very flexible schedules. The exercise can be performed daily, weekly, monthly or on any other schedule that you choose and, is ideal.
Our koi pond cleaning services can also extend into various components and features of the pond. However, you can also opt for our koi pond water treatment services or koi pond maintenance services.
Hire the Best Koi Pond Cleaning Services Singapore
No matter the size and condition of your koi pond, thorough cleaning is an exercise that can cost you quite a lot in terms of time and effort, especially when doing it independently. And, without the expertise, it is not easy to get the desired results. But, why get into all that when you can simply hire the best koi pond cleaning services from Koi Pond Singapore? We understand the importance of regular koi pond cleaning and have the recommended tools and skills for a perfect job.
The following are more reasons to always hire koi pond cleaning services from our company:
Professional koi pond cleaning Singapore
Affordable rates to suit every budget
Flexible koi pond cleaning schedules
Whenever you hire us to clean your koi pond, we also have a collection of the best koi pond cleaning supplies to use for greater results. Get in touch with us for the best koi pond cleaning services Singapore.