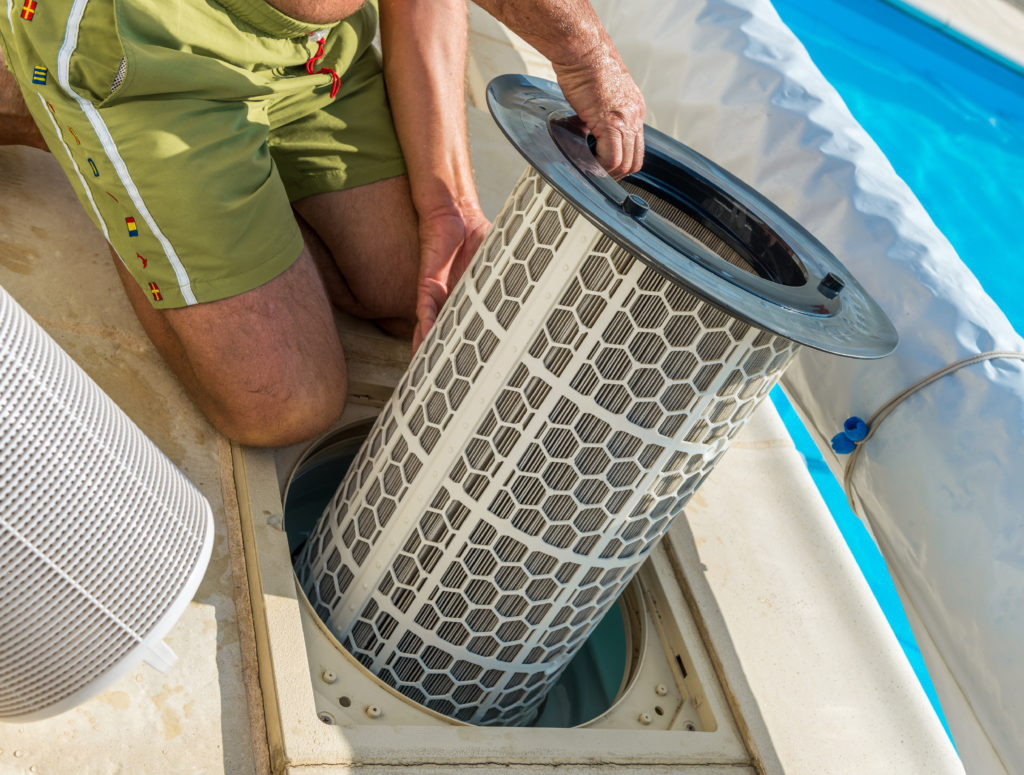 Koi pond filters and filtration systems are ideal for every pond and, can either be installed during construction, repair, maintenance or upgrade. Even if you have a garden feature that you wish to transform into a koi pond, the filter and filtration systems are among the basic equipment that are required for successful transition. We offer quality koi pond filters and filtration systems that you can use in both new and existing koi ponds to preserve the safety and health of the water feature.
Filters serve an important purpose in a koi pond by trapping wastes and debris that could end up contaminating the pond. Our koi pond filters and filtration systems incorporate a myriad technologies to effectively prevent wastes and other harmful substances from finding their way into the pond. In fact, they can filter out even very small debris particles, leaving the pond water fresh and clean. With the right koi pond filtration system, you will not only be able to maintain the cleanliness of water but also the entire pond.
Filtration can be done differently depending on the design or size of the pond, kind of aquatic plants, environmental conditions among other factors. In order to meet these needs, our company stocks various koi pond filters and filtration systems to select from. Even if you may be unable to determine the best filter for your pond, we can always offer professional advice for better decision making. And, our company always guarantees high quality and affordable filters and filtration systems for every koi pond and budget.
Diverse Types of Koi Pond Filters and Filtration Systems
Filters and filtration systems for koi ponds usually come in a wide range of designs and models. Instead of moving from one dealer to another in search of different koi pond filter types, simply talk to us. Our company offers diverse types of pond filters and filtration systems for various styles and sizes of koi ponds. Some of the main types of koi pond filters that you can acquire from us include;
Canister filters
These can effectively conduct both biological and mechanical filtration. Canister filters are available in a wide range of models recommended for small and medium sized koi ponds. Cleaning canister filters is done manually through washing.
Bead filters
Similar to canister filters, bead filters also have both mechanical and biological filtration units. However, they are heavy-duty and, mainly ideal for large koi ponds that are heavily stocked with water. Cleaning bead filters is easy by just turning a valve. Besides, they can effectively work both on the surface as well as under water.
Waterfall Filters
We can also offer you a selection of waterfall filters, which are placed on the water surface to collect debris and dirt particles. Although cleaning them is manual, waterfall filters are a great pick for effective biological filtration in your pond.
Box filters
Box filters are also another option that you can go for when looking for an ideal koi pond filtration system. These are designed in a special configuration for comprehensive biological and mechanical filtration. Box filters can be used in a wide range of koi pond sizes mainly because of its high performance and sturdy construction.
Apart from the types of koi pond filters discussed above, there are several others that we can also deliver on request. Our company stocks various models of in-pond filters, barrel filters, skimmer filters among others. Besides, we can also deliver specialty filters and filtration systems that are customized to specific koi pond styles. And, our experts are always free to assist you in choosing the most suitable type and model of filter for your koi pond.
Features of Our Koi Pond Filter and Filtration Systems
When purchasing koi pond filters and filtration systems, it is always advisable to check the features in order to be sure that it can effectively work on your pond. Our koi pond filters and filtration systems are made with unique features for the best performance and reliability in every pond they are used. Some of the main features of our koi pond filters and filtration systems include:
Easy to install and maintain
Eco friendly and energy efficient
Advanced koi pond filtration technologies for the best results
Durable and long lasting
Our company also offers professional koi pond repair and maintenance  as well as refurbishment and equipment replacement services that you can easily get after purchasing the required filter and filtration systems. Even if the filter is for a new koi pond, we can still help in installing it. For the best quality and fairly priced koi pond filter and filtration system, do not hesitate to get in touch with us.