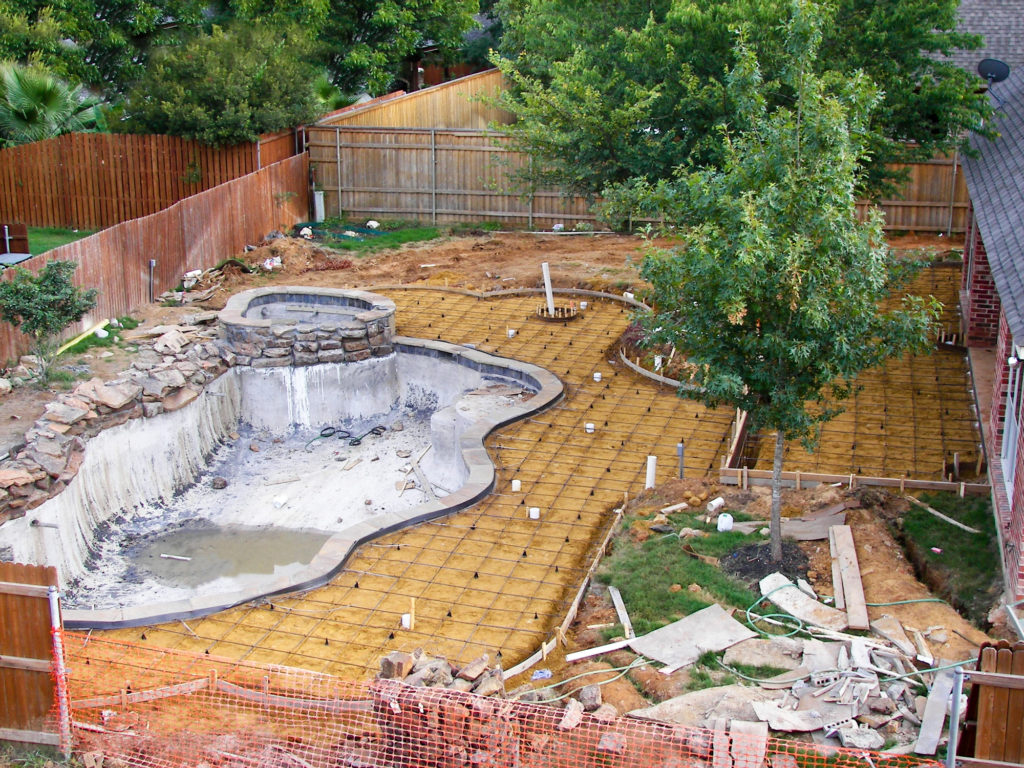 The construction of a koi pond generally dictates how it operates as well as its safety and sustainability. And, it is always the next step after choosing a suitable koi pond design. In order to ensure that your koi pond is safe and functioning as desired, it must be constructed using the right equipment, materials and tools. And, these can be easily attained if you hire Koi Pond Singapore to handle the construction of your pond.
Our company has trained engineers with a better experience in koi pond construction to always deliver professional workmanship. We know what it takes to construct a unique and efficient koi pond that will not only make your home more appealing but, also serve you for longer without frequent repairs or equipment replacement. With us, you are guaranteed koi pond construction services that are tailored to the particular design of your pond, space and budget that you have.
We construct koi ponds with special emphasis on environmental sustainability, health and efficiency. As a result of this, you can always end up with a koi pond that is eco-friendly, economical to maintain, safe and appealing. We take different approaches to koi pond construction so that every client can always get the best services suited to their needs and expectations without a lot of effort. For every koi pond that you hire us to construct, there is always a guarantee of customized services and affordability.
How We Handle Koi Pond Construction
In koi pond construction, there is so much that we usually take into consideration. Generally, we start by inspecting the area or space where you intend to construct the koi pond. Besides, we will also take a keen look at the particular design of the koi pond that you need. These preliminary inspections are important in determining the requirements and most suitable approaches for constructing your koi pond. And, every inspection is accompanied by a free quotation for the project.
There are various activities involved in koi pond construction that we can do for you. In case you need a new koi pond that is constructed from scratch, we can perform all the required operations for installing the various components and features of the pond. Our engineers will create plumbing systems and general layout for other koi pond equipment including, pipes, pumps, filters and filtration systems, liners among others.
We have the right tools and technologies to use in constructing koi ponds to ensure that the work is done right and also fast. Since the materials and approaches for constructing koi ponds usually vary, we are always keen to only use the recommended and high quality for better results. Whether you want the pond constructed with concrete or any other material, we can always make it happen.
The choice of materials used in constructing koi ponds usually determines its performance and lifespan. Therefore, we will also help you in choosing the most durable and efficient materials that can enhance its functionality and aesthetic appeal. And, you do not have to go out looking for these materials because, we also deal in a wide range of koi pond equipment and supplies. This will not only save you time but, also the cost of obtaining koi pond construction materials.
Apart from just developing a layout for the various koi pond components, our engineers will also make sure that each is fitted into its right position. In fact, we can effectively install all the parts and features of your pond as desired. Even if there are some special considerations that you may need during construction, our engineers will take them into account for the ultimate satisfaction. With us, you can always choose how you want your koi pond constructed.
Sometimes, you may have an operational koi pond but, need to change certain aspects of the construction, we can still deliver customized services. Such are ideal in cases whereby maybe some features were not correctly installed. Our engineers can also help you in correcting problems arising from poor koi pond construction. After construction, we will also run a test on the facility to make sure that your pond is functioning as required.
Professional Koi Pond Construction Singapore
For the best koi pond construction services Singapore, always talk to us. Our company has the expertise, products and tools to deliver professional koi pond construction services customized to your expectations and budget. We operate across Singapore, and are always ready to come to your aid at any time of need. By relying on us, you are always guaranteed the most reliable and affordable koi pond construction services customized to your landscape, style and budget.