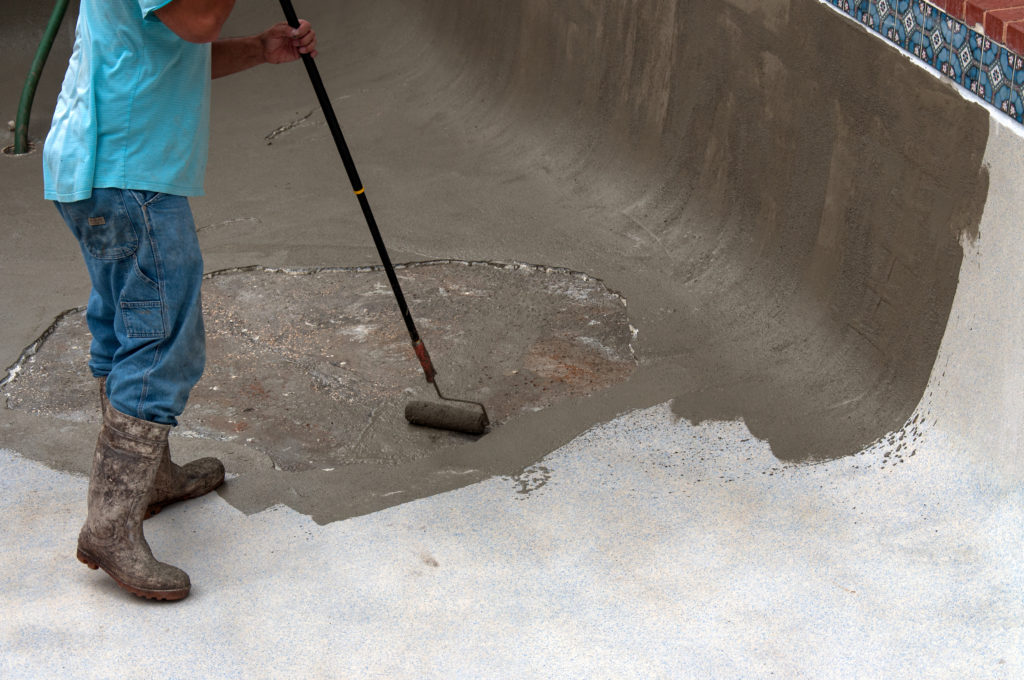 Having a koi pond on your property can be a great way to improve the beauty of the landscape while also conserving the environment. Besides, this water feature provides a luxurious touch that will also make your home more welcoming, relaxing and stylish.  In fact, just the sound of the waters trickling down and sight of the fishes swimming around the pond can inspire a unique feeling of serenity and tranquility. However, it should be noted that all these benefits can only be enjoyed if the koi pond is clean and functioning properly.
Preserving the functionality and beauty of a koi pond is usually based on a number of aspects including, its components and parts, the environment, size and also how it is treated. Some common types of koi pond damage and wear can be impacted by environmental conditions beyond your control. But, most of the hitches are usually attributed to lack of proper koi pond care. With proper maintenance, you can easily avoid a series of common koi pond problems. And, that is why it is always recommended that you talk to us for the best koi pond maintenance services.
At Koi Pond Singapore, we can also offer you professional and reliable koi pond repair services to restore your water feature to the desired condition. Although some people may sometimes attempt fixing koi pond problems individually, it is usually not a good move since repairs require more than just basic DIY skills. Our company has well trained professionals that can effectively diagnose and fix various kinds of koi pond problems within the shortest time. And, we can always respond to conduct the repairs in just a short notice so you are not inconvenienced.
Our Koi Pond Repair and Maintenance Services
Koi pond repair and maintenance touches on a wide range of areas as well as components, which can make it very challenging for you to fully accomplish on your own. By leaving the job to us, we will ensure that your koi pond is given a comprehensive and customized treatment for the best results. There are various kinds of koi pond maintenance and repair services that we can offer you including;
Koi ponds are water features that usually require a proper drainage system to ensure smooth flow of water both in and out of the pond. And, that is where plumbing comes in. We offer koi pond plumbing services for constructing new ponds as well as renovating existing ones. Even if you are suspecting a problem in the pond's plumbing systems, we can still effectively inspect and fix the hitch. Besides, we can also assign our personnel to regularly check the plumbing system of your koi pond so that problems can be determined and repaired before they develop into bigger issues.
Koi pond water treatment is an important procedure that is aimed at enhancing the health of your pond, plants and fishes kept therein. Dirty or contaminated koi pond water can be a health hazard to not only the aquatic life in the pond but also the people using it. But, you can easily avoid all these risks whenever you rely on our koi pond water treatment services. We always use the most effective and safe koi pond water treatment agents to improve the water quality and leave it sparkling clean. We can advise you on the best schedule for treating your koi pond water and also deliver the services to your satisfaction.
Generally, koi ponds rely on running water pumped into and out of the pond. In fact, the sound of moving water is one of the main attractions of a koi pond that makes it so relaxing in the home. But, this can be easily compromised whenever your pond develops leaks in the pipes or other components. In order to effectively fix the problem, we will first conduct a thorough inspection of the pond to determine the cause and particular areas affected.
Through the inspection, we are able to easily detect all leaks and signs of the same. Our engineers are quite experienced in koi pond repairs to ensure that the work is done to the best standards. Depending on the results of the inspection, we will be able to seal all leaks and also fix any other components that could impact leakages on your pond.
We can also assist you in replacing worn out koi pond equipment. The main reason why it is always recommended to hire our koi pond equipment replacement services is, the process requires a professional in order to make sure that the components are fixed right. Even if you are upgrading koi pond equipment, we can still help you in choosing the best components and parts as well as making the replacements. In this way, there is always no chance of mistakes that could hamper the functionality of your pond.
Customized Koi Pond Repair and Maintenance Services Singapore
In order to continue enjoying the huge benefits of a koi pond, it is advisable that you always have a professional that can easily respond whenever there is a hitch. Koi Pond Singapore is the ultimate partner that you can trust for reliable and customized koi pond repair and maintenance services Singapore. By choosing our company for the services highlighted above, you are always guaranteed so much more including;
Professional services for every koi pond design and size
Flexible koi pond repair and maintenance schedules
Competitive rates for every budget
Friendly Customer Care
We understand the unique aspects of koi pond designs and, always strive to deliver repairs and maintenance services based on the particular design of the feature being worked on. Besides, our experts can also advise you on the best approaches for conducting repair works and maintenance for your koi pond. Our goal is to deliver the best koi pond services that can guarantee improved performance and longevity of your koi pond.
Our company has a dedicated team of Customer Care assistants to always respond to inquiries and customer demands in the shortest time. Talk to us now for customized koi pond repair and maintenance services Singapore.