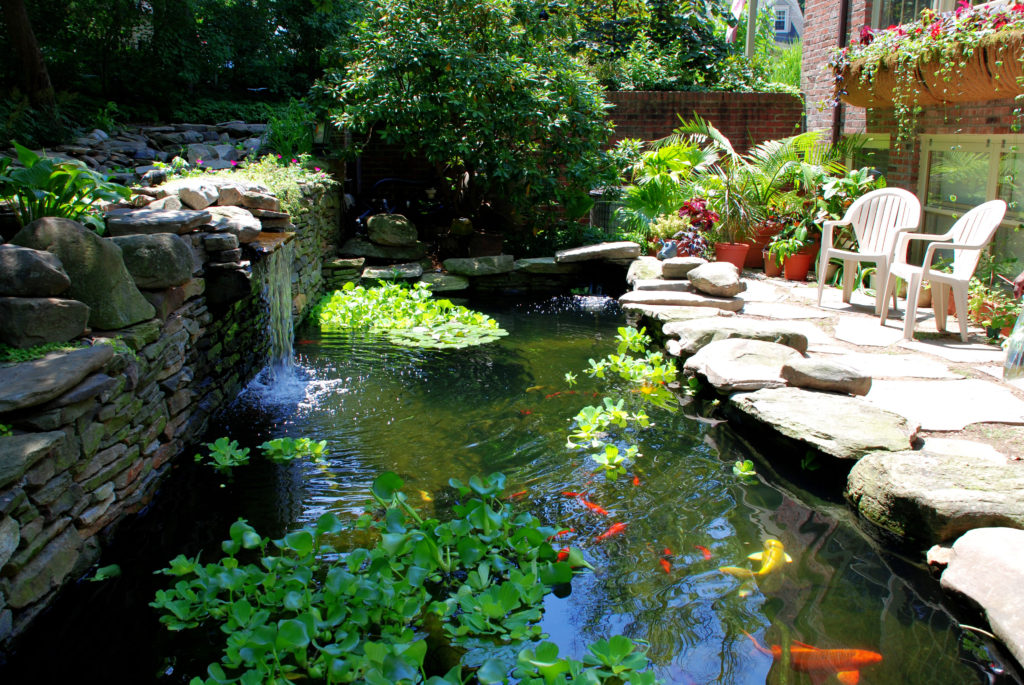 At Koi Pond Singapore, we have a perfect understanding of the unique benefits of owning a koi pond. And, it is our commitment to ensure that you are able to get just the right koi pond for your home, commercial establishment, budget and lifestyle. As a company, we believe that every property is unique and the same should also be reflected on landscaping features like, koi ponds. Therefore, we are always ready to deliver the best products and services that can enable you achieve your dream koi pond.
Our company is not only based on offering koi pond products and services but, the ultimate solutions to ensure that you get the best koi pond for a unique and fulfilling appeal on your property. We go beyond just enhancing the beauty of your landscape to deliver a striking koi pond that will make the environment more welcoming and relaxing. Through our company, you are able to effortlessly give your home or space a luxurious and distinct appeal that everyone will no doubt fall in love with.
Owning a koi pond is an investment that does not usually come cheaply and, that is why it is always advisable that you get quality products and services for the project. It has always been in our best interests to deliver koi pond products and services that are not only durable but, highly efficient and cost-effective. In this way, there is always a guarantee of the best value for money and customer satisfaction whenever you rely on our company.
We know what it takes to own a koi pond and, have all the requirements to meet those demands. In fact, there is a wide range of koi pond services that you can acquire from our company whenever you need a new koi pond, solve problems or improve an existing one. Through our services, you are not only able to get a new koi pond but, also keep the one that you have in the best condition for the longest period of time.
The main koi pond services that you can get from our company include;
Under the three categories of our service portfolio listed above, we also offer more to ensure that all your needs are accomplished. Some of these services include, koi pond plumbing, koi pond water treatment, koi pond leak detection and repair, koi pond waterproofing, koi pond equipment replacement among others.
In order to deliver a complete fix, our company also offers a huge selection of koi pond products that you can choose from depending on the design of your koi pond, its features and also your personal needs. Our products are ideal for koi pond construction, cleaning, maintenance, upgrade and repairs. Whether you need koi pond equipment for a new pond or upgrading an existing one, we can help you get the most efficient and long lasting products.
Our products are mainly categorized into two classes; Koi Pond Equipment and Koi Pond Supplies. However, these are further divided into sub-categories to ensure that you are able to get the specific product for your koi pond. The key Koi Pond Equipment that we offer include;
In case you need Koi Pond Supplies, our company also stocks a huge collection that you can choose from depending on the features and functionality of your pond.
Koi Pond Singapore remains committed to delivering only the best quality and affordable koi pond design, construction, cleaning, maintenance, equipment and supplies for every landscaping project and budget. Simply talk to us for the best koi pond products and services Singapore.