The choice of a koi pond pump could make all the difference in the circulation of water both in and out of the pond. In fact, a water pump is one of the basic components that you must have in order to ensure that your koi pond is functioning as desired. And, there are various koi pond pumps that we offer at Koi Pond Singapore, which you can choose from depending on the design or size of your pond and budget. Our company stocks a huge selection of diverse koi pond pump types and models.
We understand the unique features of koi pond pumps, and are always ready to assist you in obtaining the right pump for your pond. It should be noted that not just any pond pump can be suitable for your koi pond. Therefore, you should not rush into buying any just yet without looking at its strengths and specifications. All the koi pond equipment that we offer are durable and highly efficient to deliver the best performance in every pond.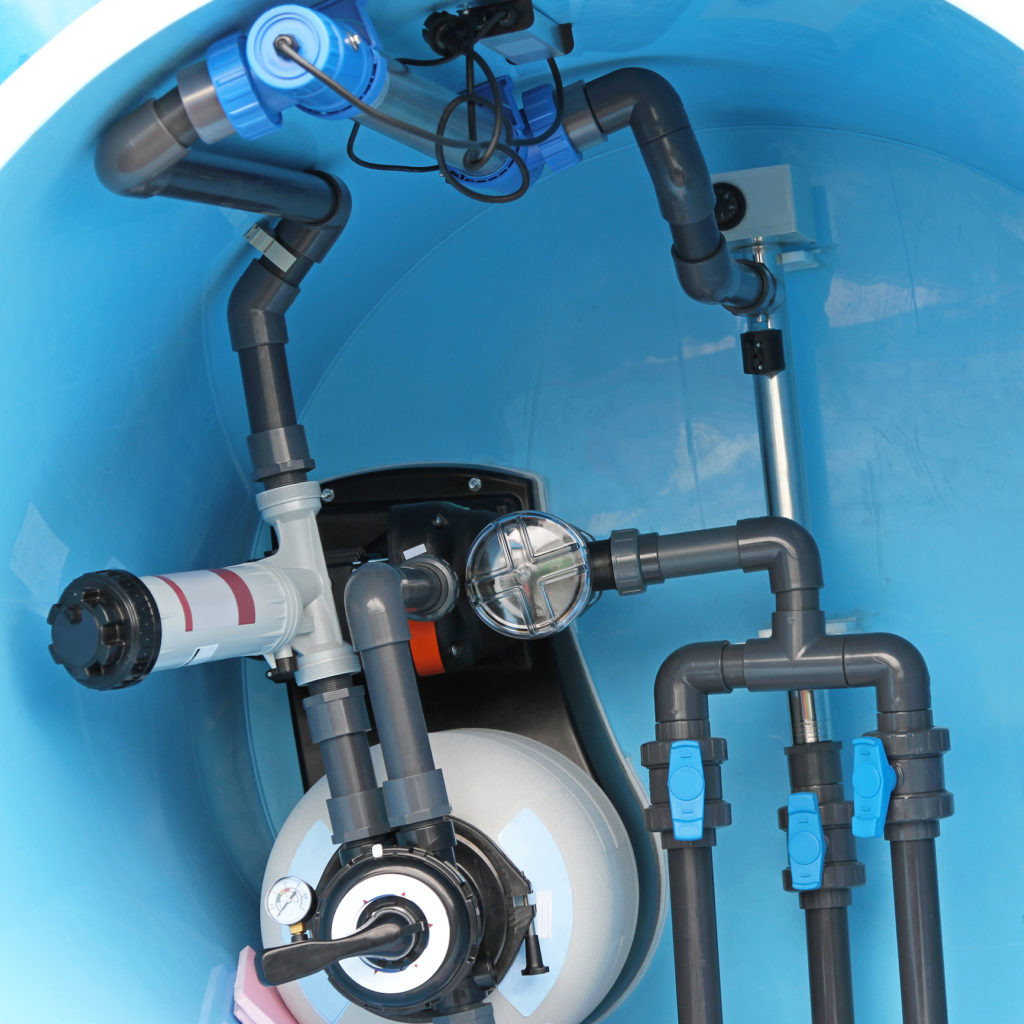 The Best Pumps for every Koi Pond Design and Size
Finding the right koi pond pump for your water feature can sometimes be challenging but, not anymore because we offer a selection for all designs and sizes of koi ponds. Our company mainly deals in three types of koi pond pumps but, each is available in a wide range of models from where you can easily pick the most suitable one for your pond. The key types of koi pond pumps that we offer include;
Dry surface pumps
Dry surface pumps are popular in most koi ponds across Singapore. As the name suggests, a dry surface pump is not to be used in water. Instead, it is installed in close proximity to the pond. We offer several models and brands of dry surface pumps including, Sequence 8000s, Hydro HPS among others.
Submersible pumps
These are mainly designed to operate under water. Unlike other common pumps, submersible pumps are properly sealed to ensure that they can effectively work under water without any problem. And, we stock a wide selection of Amphibious, Stuart Turner Isis, Dab Nova, and Little Giant among other leading submersible pond pump brands.
Dual Purpose pumps
Dual purpose pumps are very reliable since they can serve both the purposes of dry surface and submersible pumps. Dual purpose pumps are very sturdy in construction and can be used even in very large koi ponds. There are various models that we offer including, Oase Aquamax, Filtertech Perfect among others.
Our company sources for the best quality koi pond equipment that are manufactured by leading brands to ensure that you can always get the best money value. Even if you have a custom koi pond design, we can still help in finding the right pump for it. Our goal is to see to it that every pond owner is able to get best koi pond pump that can guarantee smooth and efficient water circulation around the pond.
Features of our Koi Pond Pumps
The various types and models of koi pond pumps that we offer are designed with advanced features and technologies to always deliver the best experience in every pond. The following features can tell you more about our pond pumps and, why you should always purchase the equipment from our company.
Durable construction
Our koi pond pumps are made from strong materials that can withstand the tests of time as well as weather and environmental changes. This will only ensure the longevity of your koi pond but also cut down on the costs of frequent koi pond pump repair and maintenance.
Versatile
Another reason to always buy koi pond pumps from us is, we offer a huge selection for every koi pond design and size. In fact, our koi pond pumps can be used in quite a wide range of koi ponds with a guarantee of reliability and efficiency.
Low energy consumption
While using our koi pond pumps, you will also be able to save more on electricity bills since they are designed with power saving features. All our products are energy efficient and consume very little power while in use.
Easy installation
Our koi pond pumps are also very easy to set up and, you can even do the installation of the equipment on your own with basic DIY skills.
Quality and Affordable Koi Pond Pumps Singapore
Instead of making several rounds online in search of a pump for your koi pond, simply talk to us. We can always deliver quality and affordable koi pond pumps. In case you are having problems with your koi pond pump, we can also repair/ maintain and upgrade the equipment for you.